Join SME
& Make A Difference
Work in a Telecommunications Company and unlock your true potential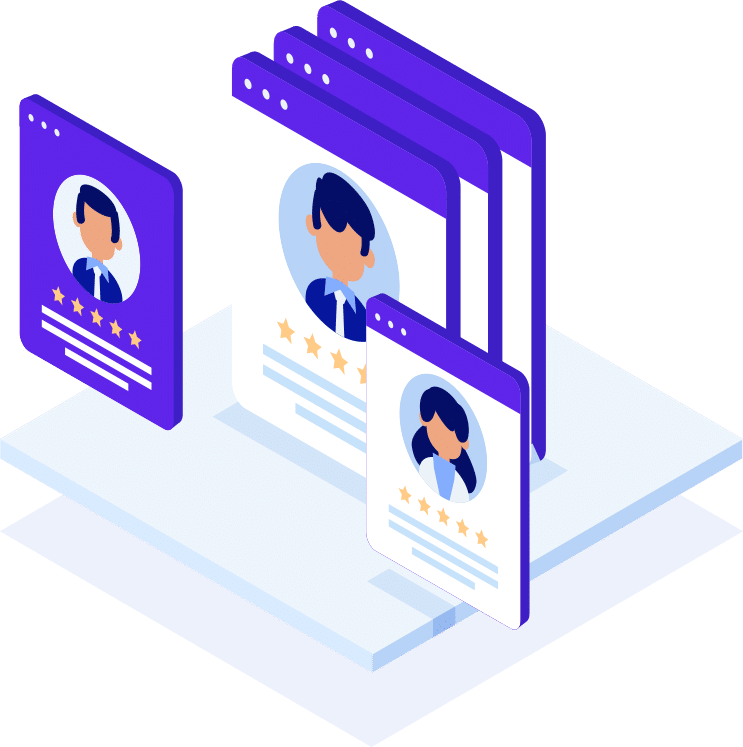 Learn Our Recruitment Process
The recruitment process begins with submission of CVs, followed by phone screening, assessment and a final interview. At SME we believe in working together and working hard.
With over 1,000 happy clients, we are looking for dynamic and creative individuals who are willing to dedicate themselves to providing innovative products and services for our clients.
CV Submission
Submit your CV or resume
to email hrd@smartme.co.id if you meet our requirements.
Phone Screening
After viewing your CV, you will be invited by phone for an interview at the appointed time.
Skill Assessment
You will be invited at our head office at Kelapa Gading to take a skills and knowledge assessment.
Final Interview
If you can pass all stages we will invite you for a final interview with our CEO and HR executive.
General Terms:
Minimum education: Vocational School, Computer Network Engineering and Computer Science
Have experience in the Telecommunications Industry as an added value
Minimum 2 years experience in the same field
Familiar with routers and switches (Mikrotik, CISCO, Fortigate, etc.)
Master and understand the concepts of Routing, Firewall, VLAN, Tunneling/IPSec (CCR, CRS, Catalyst)
Having experience in a Data Center is a plus
Willing to work shifting
Understand network troubleshooting, network monitoring, wireless networking, and advanced Mikrotik
Able to communicate well individually and as a team
Job Description
:
Responsible for carrying out the service and system monitoring process
Responsible for handling customer complaints
General Terms:
Maximum age 45 years
Minimum D3 education
Have a minimum of 5 years experience as Corporate Sales in the same field / Account Officer / Key Account / Corporate Account Management / Customer Success / Business Process Outsourcing Contact Center / ManPower Outsourcing
Have good communication and presentation skills
Able to identify needs and provide solutions according to customer expectations or desires
Understanding of Telecommunications, SimCard, etc. Preferable
Placement in the Kelapa Gading office
Have work experience in the field of telecommunications products or services in particular
Be neat
Job Description
:
Carry out marketing activities for corporate customers
Create a marketing strategy (marketing & sales) to increase sales
Achieve sales targets set by the company
General Terms:
Maximum age 30 years
Minimum high school education
Minimum 2 Years Work Experience in HR Administration
Master Microsoft Office computer programs (Excel, Word, Power Point)
Know about HR administration
Provide regular work reports to superiors
Can work alone or in a team
Meticulous, detail-oriented, analytical thinking and enjoys work related to numbers and neat with data
Preferably have worked in an Outsourcing company (Internal)
Domiciled in Jakarta – Kelapa Gading area and surrounding areas
Job Description
:
Carry out HR administration (attendance, employee data recap, BPJS Health and Labor)
Maintain and manage employee databases (hardcopy & softcopy)
Monitor all HR Administration (incoming, outgoing, employee status, absence, etc.)
Check, collect and distribute all documents for the HR Department (Document Control)
Manage all matters relating to the Employment Agreement (completeness of files and employee personal data)